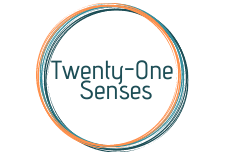 Webinar: Supporting Independence and Resilience
Are you struggling with your child's lack of independence? Understand why this is a struggle for your child, how to build up your child's resilience and learn the tools to help your child become more independent.
Twenty-One Senses believes in empowering families. Adam, one of our coaches, has two decades of experience understanding how people learn. He will help you understand your child's struggles and provide strategies to better support a positive outcome.
Once you register, we will provide you the secure link for the meeting. If you have any questions, you can contact us at (847) 238-2535.