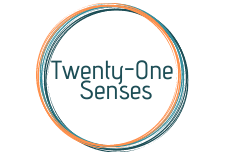 Webinar: Understand Your Child's Sensory Needs
Everyone is taught in Kindergarten that there are five senses. Science has shown there are many more than this. Understand the eight senses that often affect the body and how the senses can be affecting your child's behavior.
Twenty-One Senses believes in empowering families. Jen and Danielle are both coaches and special needs parents. Together they will help you understand your child's struggles and provide strategies to better support a positive outcome.
Once you register, we will provide you the secure link for the meeting. If you have any questions, you can contact us at (847) 238-2535.