Founding Members
Jen has over 20 years of management, web marketing, and usability experience. She's an active volunteer, community leader, and the mother of two awesome, funny, and loving children with special needs. Throughout the years, Jen has watched her kids struggle to integrate themselves into typical spaces and situations, and she knows how exhausting and stressful it can be to help them navigate school, extra curricular activities, and other social situations. Twenty-One Senses was born out of Jen's experience, tenacity, and desire to share what she's learned with this growing community.
Danielle has over fifteen years of experience managing website data and infrastructure. As the mother of two kiddos, in elementary and middle school, including one kiddo with special needs, she is passionate about creating a strong community of parents and caregivers that are honest, supportive, and willing to learn from each other's struggles. This emphasis on honesty and support is central to all aspects of Danielle's life, whether she's managing a Cub Scout activity, driving an inclusive training or any large professional project.
Our Crew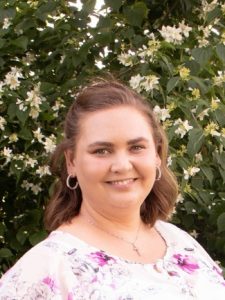 Rebecca Klueg
Development Associate
Rebecca Klueg has been a nanny for over 12 years and has cared for children of varying ages and abilities. As a Development Associate, Rebecca is involved with business development, community engagement, and grants to support family inclusion in everyday experiences. Rebecca has always had compassion for those who struggle and likes to find simple solutions to make life easier. She enjoys spending time with her family, playing violin, and calling Chicago her home.
Katherine Czarick
Digital Marketing Specialist
Katherine Czarick has experience in marketing and social media management for a variety of organizations, including nonprofits and educational outreach programs. As the Digital Marketing Specialist, Katherine manages our social media platform and helps with the digital marketing efforts. She received a degree in Marketing with a Digital Marketing Emphasis from the University of Georgia in May of 2022. Katherine believes in creating communities that are more inclusive for every person.
Elizabeth Czarick
Program Support Intern

Elizabeth Czarick is a Senior at Georgia College & State University, where she is majoring in Public Health. As a Program Support Intern, Elizabeth makes updates to the website, including management of the Sensory Friendly Hours & Accommodations information. She helps to support communication with these businesses to help maintain the most up to date information for families.
Board of Directors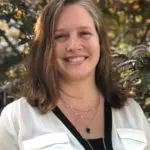 Jennifer Puccini
Co-Founder & Acting Executive Director Twenty-One Senses Inc., NFP
President
Robbie Ehrhardt
Owner/Ehrhardt Organizing & Radio Host
Director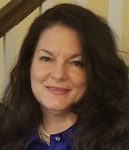 Tracey Biesterfeldt
Project Manager/Designer Gallagher Concrete
Director
Ricardo Andino
Cyber Security Analyst
Northeast Delta Dental
Director
Robin Hanson
Vice President at Devon Bank
Director
Board Members Wanted
Are you looking to advance inclusion in the community. We are looking for additional board members. Fill out an application today!
Advisory Members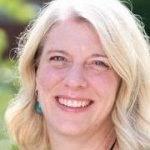 Sarah Smith, DSc, OTR/L
Clinical Advisor
University of New Hampshire, Occupational Therapy – Assistant Professor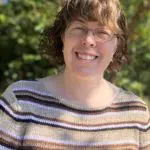 Becky Taylor
Technology Advisor
FloQast – Software Engineer II