Founding | Vision | Mission | What is Sensory Disability? | Staff Profiles | How It All Started
Founding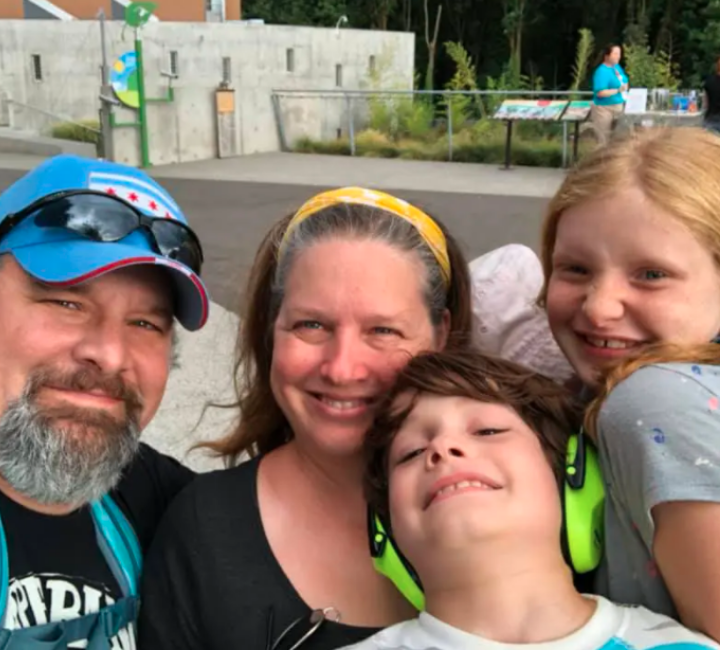 Twenty-One Senses was founded in 2018 by a Chicago mom who has two special needs kids. As a professional with a Masters in learning science, she still found being a special needs parent hard. Navigating events, finding information about sensory disabilities, doctors visits, support groups and not knowing what to ask can add confusion and frustration for a special needs parent. To add to the frustration it is hard to find time to devote to this type of research. She decided to leave her career at Pearson, a global education company, to create a team of professionals who had education and similar experiences creating the Twenty-One Senses team. Our team has set out to create a place people could come and easily find resources and support.
We bring inclusion to the community by creating awareness, education, and support for families who may be going through the same struggles. Many programs are better when they are created in a way where everyone can participate.
Vision
Her vision, and our vision, is for an educated and inclusive community that sees her kids––and all people struggling with difference––through a lens of humility and compassion. Humility about our own individual differences and the differences of others, and compassion for all people regardless of age, background, appearance, capabilities, or limitations. We were able to bring about our vision thanks to our founding donors: The Puccini Family Trust.
Mission
With our founding vision firmly in mind, our mission is to teach communities to support the inclusion, dignity, and well-being of the ~17% (one-in-six) of their kids, customers, colleagues, and peers currently living with a sensory disability.
Our Locations
What's a Sensory Disability?
Sensory disabilities affect how the brain translates the senses, causing over or under reactions based on the environment. Many familiar diagnoses such as autism, PTSD, ADHD, and anxiety are among the 20+ disorders that all affect how the brain interprets information from the senses. Despite being different neurological conditions, these so-called invisible disabilities frequently produce similar observable behaviors. For example, an autistic child and a survivor of traumatic abuse may both be easily upset by physical touch or unexpected stimuli. By accepting without judgement the slightly different approach to daily life that neurological diversity requires, an informed and empathetic community can empower its sensory sensitive families to embrace their diagnoses with self-compassion and positivity.
Staff Profiles
Being different is hard. Sometimes being true to who you are requires "taking a slightly different approach" This can lead to frustration, especially when people don't understand you or don't know what to expect. We are all social creatures, and none of us want to disappoint the people we love. All of us at Twenty-One Senses can relate to how that feels. It is our job––and our passion––to empathize with people who feel different.
How It All Started…
Thank you to our founding donors: The Puccini Family Trust. We're keeping the light of your legacy alive by helping everyone live life to the fullest.